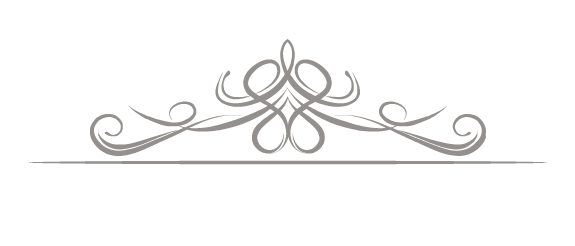 Professional Liability
Miscellaneous Errors and Omissions

Our E&O Insurance Policies are Customized Business Insurance Solutions
Errors and Omissions (E&O) Insurance Policies are often referred to as Professional Liability Insurance. They protect you and your company against real or perceived errors or mistakes in your work.
Essentially, E&O Insurance protects you when your customer or client accuses you of mistakes or oversights, careless conduct, breach of contract, or incomplete work or substandard work.
Even if these claims are completely unfounded and you never made a mistake, you can still be sued. Therefore, having E & O Insurance just isn't an option. It's a must-have for any business owner.
Why Do I Need to Have an E&O Insurance Policy?
When a customer of client decides to get a lawyer involved in a dispute, it quickly becomes expensive. Even if you have done absolutely nothing wrong, you will have to get your own lawyer to protect yourself and your business. You will quickly be looking at least a few thousand dollars in costs. If litigation drags on, those costs add up quickly.
Errors and Omissions Insurance coverage can help pay for lawsuit expenses, which may include:
Lawyer fees. Lawyers generally charge by the hour and these hours quickly add up.
Court costs. Filing documents with the court or using a court reporter at a deposition comes with a substantial fee.
Administrative costs. Lawsuits involve lots of sharing of documents for lawyers to examine. That means shipping, processing, software, and photocopy charges.
Settlements. Most lawsuits settle out of court to save both parties money, but you may still have to pay the plaintiff, depending on what your lawyer recommends.
Judgments. If you go to trial and lose, you must pay a court judgment or risk a judgment lien being placed on your business assets.
Which Type of Professional Liability Insurance is Right for Me?
Each Errors & Omissions policy differs based on the company's needs, priorities, and risk profile. Different policies offer different coverage.
For example:
Policies may or may not offer coverage for certain risks, such as cyber liability, intellectual property claims, or regulatory infractions.
The liability limits might differ from one policy to the next.
Deductible levels might vary significantly.
Some policies might exclude certain coverage, such as punitive damages.
In order to determine what type and level of coverage you need, we begin by sitting down with you to learn more about your business and your clientele. This is the first step we take in formulating an Errors and Omissions Insurance policy that will best protect you.
Who Needs to Have Professional Liability Insurance?
If you are in any profession where you advise a client or customer, you need E&O Insurance coverage.
Lawyers, accountants, architects, engineers, painters, consultants, and insurance agents or brokers are some of the most common carriers of Professional Liability Insurance.
When you are providing a service for another person, there is always the chance they will become upset with your work. Even with no proof of your mistake or breach, they can begin the process of litigation. Just one lawsuit can be the end of your business.
Do not take that risk.
What is Not Covered By Errors and Omissions Policies?
While E&O Insurance Policies protect you from a lot of unintended errors and their negative consequences, some things are not covered by Professional Liability Insurance.
Errors and Omissions Insurance doesn't cover:
Intentional wrongdoing or harm. Intentional deception, fraud, and other harmful actives are not covered.
Illegal acts. If you participate in any type of illegal activity, no level of E&O insurance will help you get out of your mess.
General liabilities. If someone gets injured at your business, you will need General Liability Insurance to handle these disputes.
Employee injuries. Workers' Compensation Insurance is responsible for handling these types of claims.
Employee lawsuits. If a disgruntled employee chooses to file a lawsuit against you, Employment Practice Liability Insurance will be needed to cover these costs.
Property damage. You will need Property Insurance to address any property damage claims brought against you or your business.
One call to Lee
is all you need!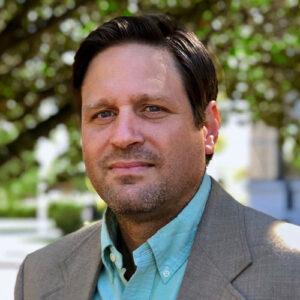 Lee Mahaney
Errors & Omissions Expert
Should you need to use your E&O policy, we will be right there with you. We will walk you through the process of getting the coverage your policy offers. We remove the stress of getting the funds so you can deal with the issue at hand. When you work with us, you are working with a family whose goal is to protect you and your family.
Eligible E & O Classes:
Advertising Agency
Answering Service
Appraiser
Archaeological/Historical
Preservation Consultant
Arborist
Association Management
Audio/Visual Consultant
Audit Service
Background Check Service
Billing Service
Bookkeeper
Claims Adjuster
Coaching Service
Coding Service
Collection Agency
Compliance Consultant
Computer Consultants
Copy Service
Cost Containment Consultant
Courier/Messenger Service
Document Destruction Service
Document Management Service
Educational Consultant
Employment Agency
Energy Consultant
Event/Meeting Planner
Exhibit Designer
Expert Witness
Financial Planner
Forensic Investigator
Forestry Consultant
Fund Raising Consultant
Grant Writing Service
Graphic Designer
Human Resource Consultant
Insurance Agents
Interior Designer
Interpreter
Landscape Architect
Lead Generation Service
Lighting Design Consultant
Lobbyist
Mailing Service
Management Consultant
Marketing Consultant
Mediator
Mortgage Broker
Mortgage Field Inspector
Notary
Paralegal
Pet Groomer/Sitter/Walker
Photographer
Printer
Private Investigator
Process Server
Public Relations Consultant
Real Estate Agent
Real Estate Closing Service
Relocation Service
Tax Preparer
Teacher
Technology
Telecom Consultant
Telemarketing Service
Testing Service
Title Agents
Traffic/Parking Consultant
Translator
Travel Agent
Tutor
Veterinary Services
Wedding Planner
Get a Quote
Send us an email and we will contact you promptly to ask you a series of questions to learn more about your protection needs. Based on your line of work, cost of your services, and clientele, we will create the perfect plan for you together.