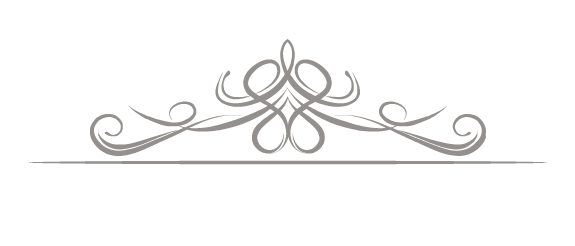 Auto Insurance
You are not alone on the road

Auto insurance policies are one of the most important types of insurance policies a person can have. Besides protecting you financially, car insurance is a social responsibility.
According to the National Highway Traffic Safety Administration (NHTSA), In 2016, 37,461 people were killed in 34,436 motor vehicle crashes an average of 102 per day.
While people are often tempted to shop around for the most competitive rate, it is more important to have the best coverage for you and your loved ones. Driving without insurance or the ability to pay for the damages you cause in an accident puts others at financial risk.
All states except New Hampshire require car owners to prove they have the financial ability to cover liability costs if they cause an accident, and most require they do so by carrying auto insurance.
An auto insurance policy contains six main types of coverage:
Bodily injury and property damage liability insurance
Liability coverage pays for the damage you do to others. It also pays for your legal bills if you cause the accident.
Bodily injury liability will pay for others' medical bills and lost wages when an accident is your fault, except in "no-fault" states, where your own Personal Injury Protection (PIP) coverage would pay for your injuries.
Property damage liability pays to repair or replace property that you destroy. This includes other cars or property.
Liability insurance has no deductible.
Medical Payments (MedPay) and Personal Injury Protection (PIP)
Medical payments coverage pays for the medical expenses suffered by you and your passengers after an accident. This also covers you if you're driving someone else's car or from injuries suffered if a car hits you.
MedPay will pay no matter who caused the accident, although if someone else is at fault your insurer may seek damages from the other party.
Personal Injury Protection coverage pays for medical expenses and lost wages for you and your passengers who are injured in an accident. It also covers funeral costs.
Collision and comprehensive insurance
Unlike property-damage liability, collision coverage pays to repair your own vehicle in the event of an accident. Your collision claim check will be reduced by the amount of your collision deductible.
Comprehensive coverage pays for damage to your car that isn't due to car accidents. That includes theft, fire, vandalism, natural disasters such as hail or flood damage and collisions with animals.
Uninsured/Underinsured motorist coverage (UM/UIM)
Uninsured motorists coverage pays for your medical bills if an uninsured driver hits your car or if you're a victim of a hit-and-run.
Underinsured motorists coverage kicks in when someone causes an accident but doesn't have enough insurance to cover all medical bills. In that case, the at-fault person's insurance pays out to its maximum and then your UIM coverage pays for the remaining bills, up to your policy's limit.
UM and UIM also pay for pain and suffering claims.
Car Insurance Extras
Rental reimbursement pays for a rental car when your vehicle is damaged or stolen.
Towing and roadside assistance coverage pays for fees due to vehicle breakdowns of any type.
Gap insurance for a new vehicle pays the difference between the actual cash value of the vehicle and the amount left on your car loan if your vehicle is totaled.
Contact our team of Central VA Auto Insurance experts
Should you need to use your Personal Auto Insurance policy, we will be right there with you. We will walk you through the process of getting the coverage your policy offers. We ensure your claims move through rapidly so you can get back to normal life. When you work with us, you are working with relatable people in your area whose goal is to protect you and your family.
Currently Serving:
Amelia
Appomattox
Ashland
Brunswick
Charlottesville
Chester
Chesterfield
Clarksville
Colonial Heights
Danville
Dinwiddie
Emporia
Farmville
Goochland
Greensville
Halifax
Hanover
Henrico
Hopewell
Louisa
Lunenburg
Mecklenburg
McKenney
Nottoway
Petersburg
Powhatan
Prince George
Richmond
South Boston
South Hill
Sussex
Get a Quote
Send us an email and we will contact you promptly to ask you a series of questions to learn more about your protection needs. Based on your location, value of your insurable , and budget, we will create the perfect plan for you together.