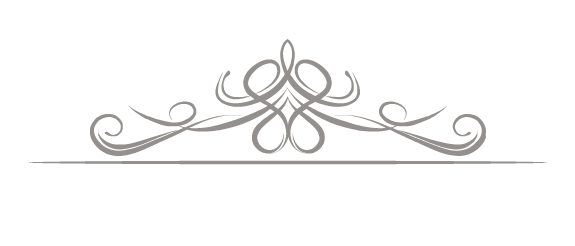 Business Auto
Commercial Auto Fleet Insurance

Commercial or business auto insurance protects your business by providing insurance coverage for your business vehicles. This can be used for cars, trucks, vans and other vehicles used by your business.
From small businesses with just a couple of vehicles, to an entire fleet, we will work with you to create the plan that meets your needs. Our custom coverage options will ensure your business and personal assets are completely protected.
What does Commercial or Business Auto Insurance Cover?
There are three main aspects of an auto insurance policy:
Physical damage insurance − includes collision and comprehensive coverage
Collision coverage pays for damage to your vehicle if you hit another vehicle, another vehicle hits you or if your vehicle rolls over. This is regardless of who is at fault. Collision coverage may be required if your vehicle is financed or leased.
Comprehensive insurance coverage pays for damage to your vehicle from causes other than an accident. These causes may include theft, flood, vandalism, earthquakes, fire or damage from a bird or other animal.
Liability insurance − includes bodily injury, property damage, uninsured motorist and underinsured motorist coverage
Liability coverage covers bodily injury to others and any property damage to another vehicle if you are at fault in an accident.
Bodily injury pays others' medical costs and lost wages, and your legal expenses if a lawsuit is brought against you due to an accident. This is regardless of who is at fault.
Uninsured motorist coverage pays for your injuries or property damage if you're hit by an uninsured driver or, in some states, an unidentified driver.
Drivers in Virginia are not required to purchase car insurance, so long as they pay the $500 uninsured motor vehicle fee to the Virginia Department of Motor Vehicles.
For all other vehicles, Virginia requires $25,000 per person for bodily injury, $50,000 per accident for bodily injury if more than one person is hurt, and $20,000 per accident for property damage. If you decide to purchase PIP coverage, uninsured/underinsured motorist coverage can help "fill the gap" to cover the costs of your injuries.
Miscellaneous coverage options − includes medical payments, towing and labor, rental reimbursement and auto loan or lease gap coverage and many others.
Many businesses choose to customize their business auto policies to include the following coverage:
Roadside Assistance- includes coverage when you are locked out of your car, have a dead battery or flat tires
New vehicle replacement cost coverage– includes the cost of replacing your new vehicle under a total loss with a new or comparable vehicle. It also provides gap coverage for any amount you may owe that's above your car's actual cash value
Hired auto physical damage with loss of use coverage– includes comprehensive and collision coverage when damage occurs to a leased or rented vehicle, as well as any other contractual obligations to the leasing or rental company
Auto loan or lease coverage- covers the difference between the unpaid amount on the loan or lease and the actual cash value of the vehicle in cases where your vehicle is a total loss after an accident
Expanded towing- includes towing costs beyond what's covered by your standard business auto policy. It also covers towing; jump starts and minor roadside repairs
Rental reimbursement- Pays for a rental car up to the limits of your policy so you have transportation after an accident
Medical payments or personal injury protection coverage- Pays for medical expenses if your health care insurance – or your passengers' – doesn't
cover the costs
Why Do I need to have Business Auto Insurance?
Since personal auto insurance or the owner's insurance will not necessarily cover a car used for a business purpose, business auto insurance especially if employees are using company-owned vehicles. This need applies both if companies own or lease their vehicles.
How is Virginia different with regard to Paying Auto Insurance Claims?
While Virginia is not a "no-fault" state, it uses a "no-fault" system with regard to financial responsibility for both injuries and damages caused by a vehicle accident.
Although Virginia is not a "true" no-fault state, it does have a variation of no-fault insurance in which insurers pay first-party claims. The insurance industry refers to Virginia and similar states as "add-on" no-fault states.
A driver can pay extra to add PIP protection to his or her policy. In case of injury, a driver with PIP protection will get paid no matter who was at fault for the accident. This is extremely important to consider for vehicles used as part of a business.
One call to Lee
is all you need!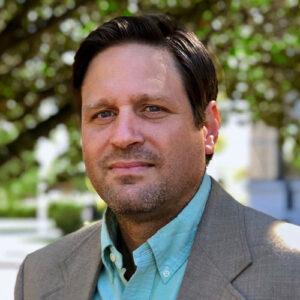 Lee Mahaney
Commercial Auto Insurance Expert
Should you need to use your Business Auto Insurance policy, we will be right there with you. We will walk you through the process of getting the coverage your policy offers. We remove the stress of getting the funds so you can deal with the issue at hand. When you work with us, you are working with a family whose goal is to protect you and your business.
Eligible Auto Classes:
Accountants
Architects & Engineers
Burglar/Fire/Security alarm
Carpentry
Concrete
Consultants
Delivery Vehicles
Dentists
Drywall
Electrical
Excavation
Fence
Flooring
General Contractors
Glass Dealer/Glazier
Janitorial
Law Firms
Loggers
Medical Offices
Painting
Paving Contractor
Pharmacy
Plumbing
Street and Road Construction
Veterinarians
Get a Quote
Send us an email and we will contact you promptly to ask you a series of questions to learn more about your protection needs. Based on your line of work, cost of your services, and clientele, we will create the perfect plan for you together.